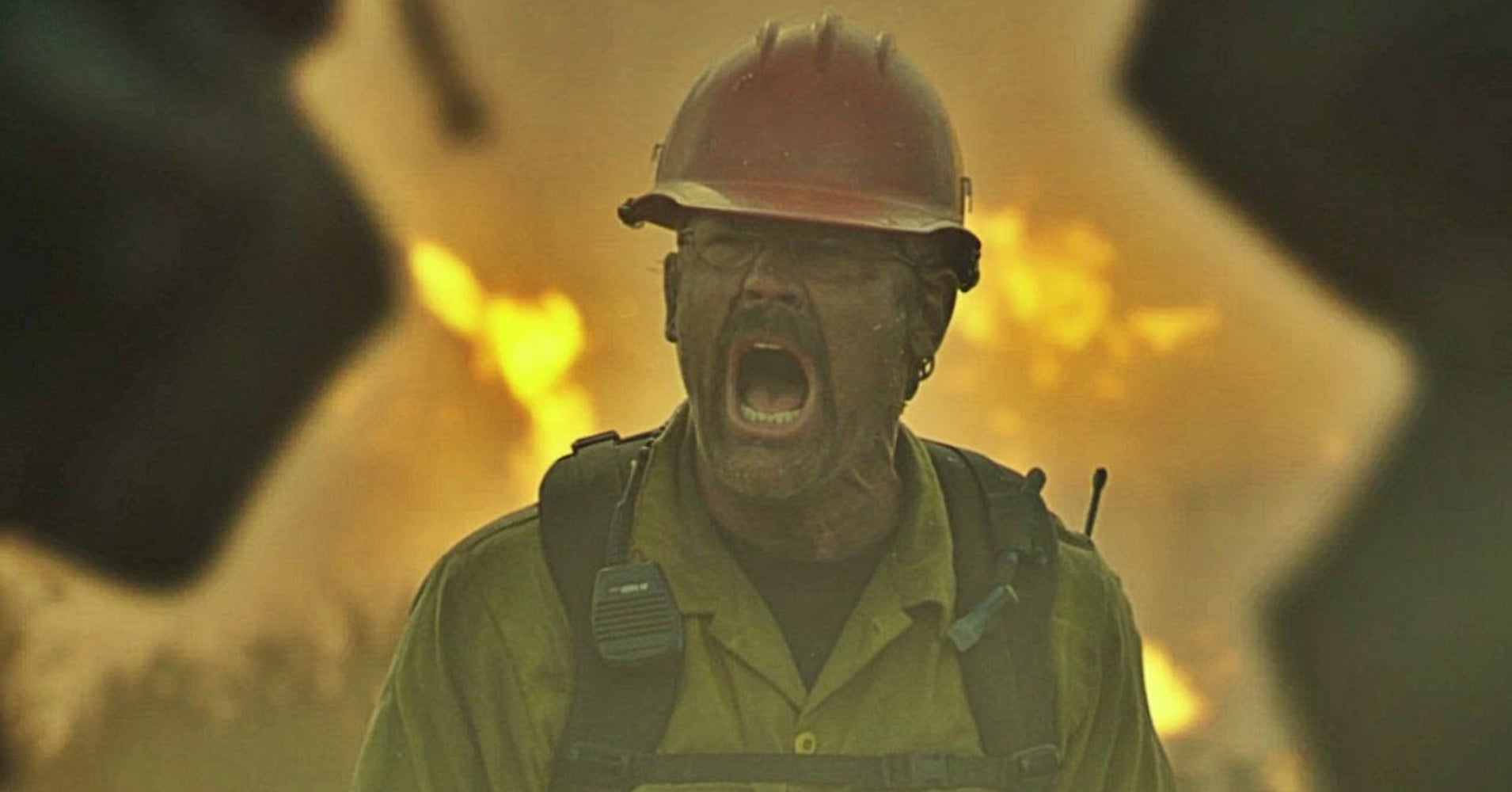 Movie Review – Jackie K Cooper
"Only the Brave" (Sony Pictures)
So much of how I respond to a movie depends on how receptive I am to that film on that particular day. In an ideal world I would be in the same mood, in the same setting with every film I review. But life isn't ideal – no way, no how. I say this to prepare you for the fact I must have been in the perfect mood and in a perfect auditorium to watch "Only the Brave" because to my surprise it is one of the best movies I have seen this year – so far.
Everything about this movie hit me right – the cast, the story, the visual effects. It all came together in just the right way to tell this story of a group of firefighters in Arizona. The camaraderie, the friendship, the love between the members of this group was awe inspiring. They totally were all for one and one for all.
Josh Brolin gives a moving performance as Eric Marsh, the leader of the group. He is the father figure and the inspiration for his gang to follow. You can certainly understand why his men are so devoted to him. But in this movie you get to see more of his story. You get the full picture of him as a husband to his wife Amanda (Jenifer Connelly). The scenes featuring these two actors are definitive proof these two are among the best of their generation.
Miles Teller also shines as Brendan "Donut" McDonough. His is one of the most complex roles in the movie and his character has the most challenging journey. Teller too gets to explore the firefighter facet of his character as well as the personal story of Brendan the man. It is amazing how Sean Flynn's script gives you such depth for so many of the characters in the film.
The action in the movie centers around the massive forest fires that these men face. I don't know what special effects were used to show the fires, and I really don't want to know. They were terrifyingly realistic and that was what I needed them to be.
The film is rated PG-13 for profanity and violence.
Jeff Bridges also stars in this movie and he is rugged and crusty the way you like Jeff Bridges to be. He impressed me with that quality in last year's amazing "Hell Or High Water" and he does it again in this movie, which is also pretty amazing.
Discovering the quality and entertainment value of "Only the Brave" was an unexpected gift from Hollywood. Take it from me, this is one of the year's best movies. It should not be missed.
I scored "Only the Brave" a stalwart 8 out of 10.
Jackie K Cooper – www.jackiekcooper.com